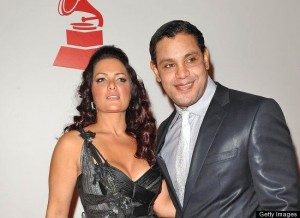 Some shamed former steroid users are taking drastic measures to return to a home life free of hecklers.
At a Las Vegas media event this weekend, disgraced baseball slugger Sammy Sosa revealed his intention to live out the rest of his years as a Caucasian Playboy/Baccarat Master known as Johnny Faro.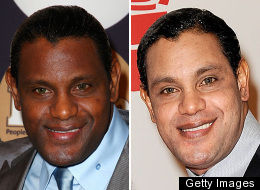 "Johnny Faro don't need no home run records," Sosa remarked. Johnny Faro's got a speedboat, and, and James Bond's watch. Johnny Faro is waterproof to 300 meters! Johnny Faro is a swinger! Johnny Faro drives in all the runs on the Baccarat table. Johnny Faro hit goes 4 for 4 with seven RBIs in the casino. Johnny crush tape measure blasts on his schooner. F-you, I'm Johnny Faro!"
Some have speculated that Sosa's drastic change in appearance was due to past drug abuse, and not an intentional identity change.
This theory might be corroborated by another former slugger and steroid user Barry Bonds, who now works nights at a local San Francicso strip bar as a dancer who calls herself, Barry Bonds.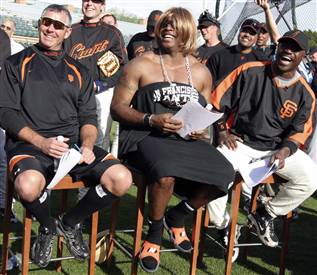 There is also the strange case of disgraced slugger Mark McGwire, who lives out his days as a torso-less Laotian cripple, now known as Pog Mog.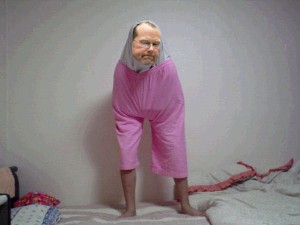 It will be left to the sporting media and fans to decide whether these bizarre physiological changes were caused by the massive levels of horse testosterone and human growth hormones that these athletes bravely ingested, or whether these characters simply wanted to shrink from the limelight and leave their old identities, pigmentation, and genitalia behind.
One Response to "Sosa Opts for New Identity"